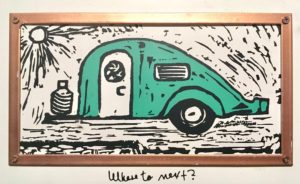 We have called Michigan, Montana, Idaho, Washington, Oregon, and California home in many ways. We enjoy performing familiar music to the elderly because of the excitement and engagement it brings. 
We are currently making our route in California, Oregon, and Washington performing at senior-living communities. We are 'retired' teachers for now as we are inspired to continue our new work. 
The posts below follow our journey.
TO START
A voice from the past announces the wonders behind the Mackinac Bridge's construction and history as we cross from Michigan's lower peninsula to the Upper Peninsula of Michigan. It wasn't anywhere near the first time we had crossed it, but it felt anew.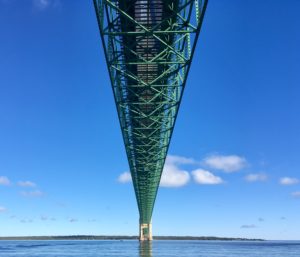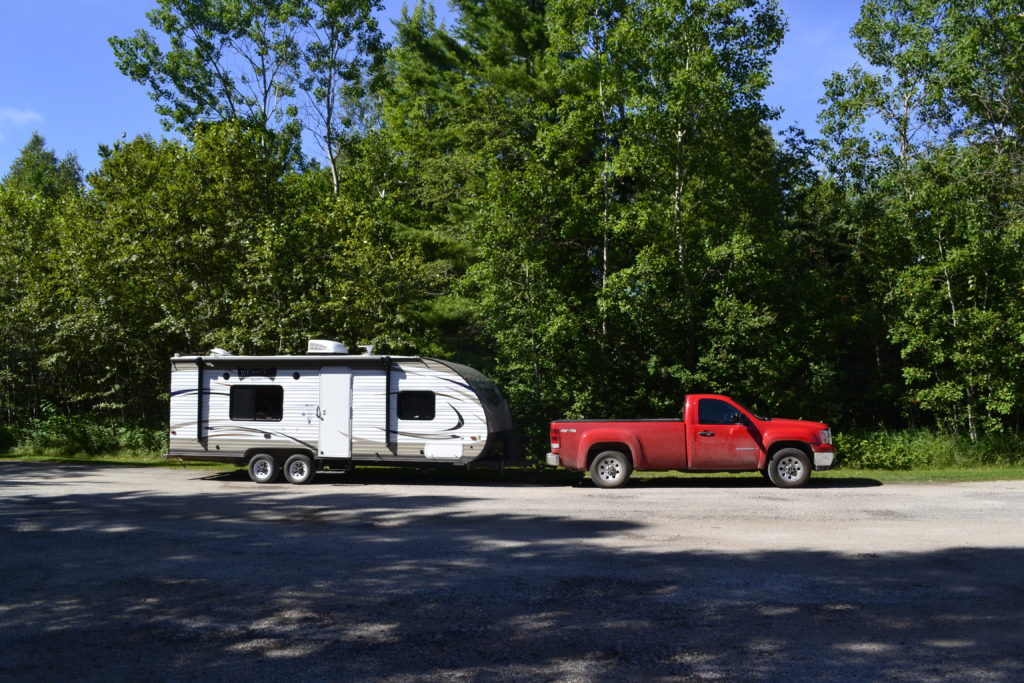 We have a 2018 Forest River Wildwood X–Lite 241QBXL which has approximately 168 square feet. We remodeled areas in our camper to better suit our living arrangements. The camper is always a work-in-process, and we are already thinking about and planning changes for the future!

To keep our 12V battery charged, we use an 80-watt Zamp solar charger. To keep our phones charged, we use BioLite solar chargers. Our battery runs the necessities like the water pump, lights, furnace and fans, awning, hitch, stabilizers, the smoke alarm, and the carbon monoxide detector. We have two 20lb propane tanks for our stove, oven, furnace, hot water, and refrigerator. We carry 58 gallons of fresh water in our tank or on board when we fill up.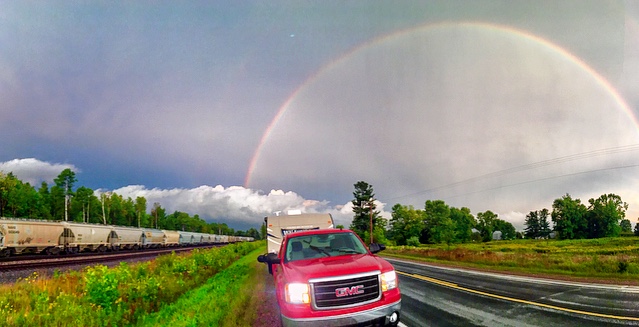 MICHIGAN
 "If you seek a pleasant peninsula, look about you."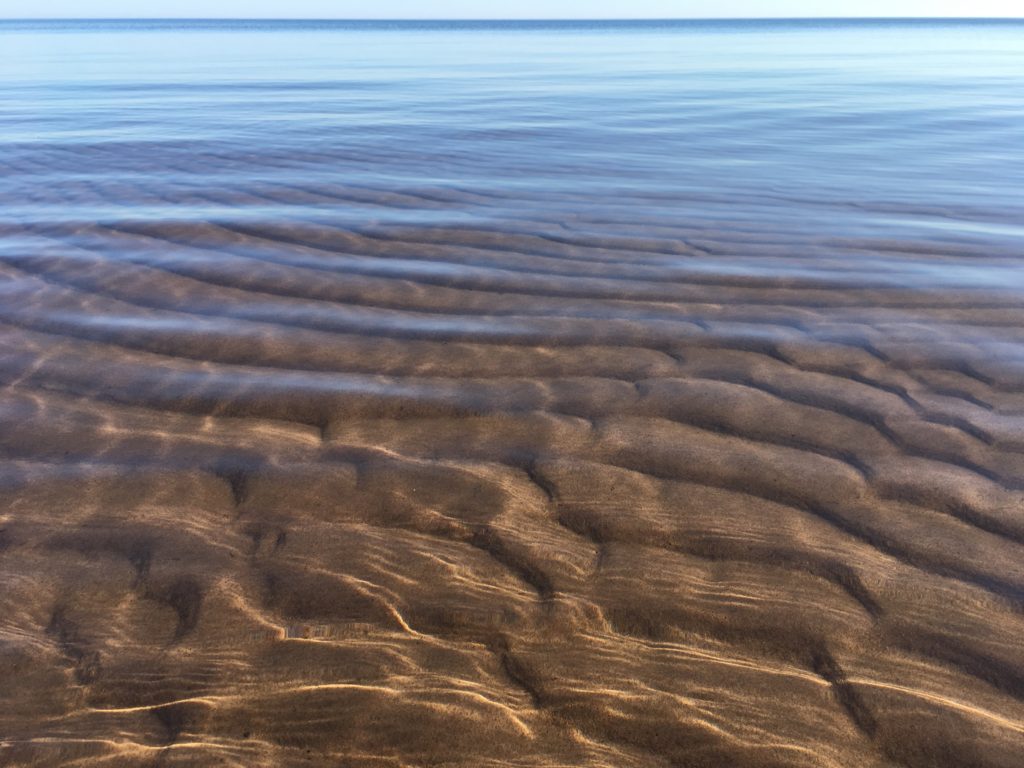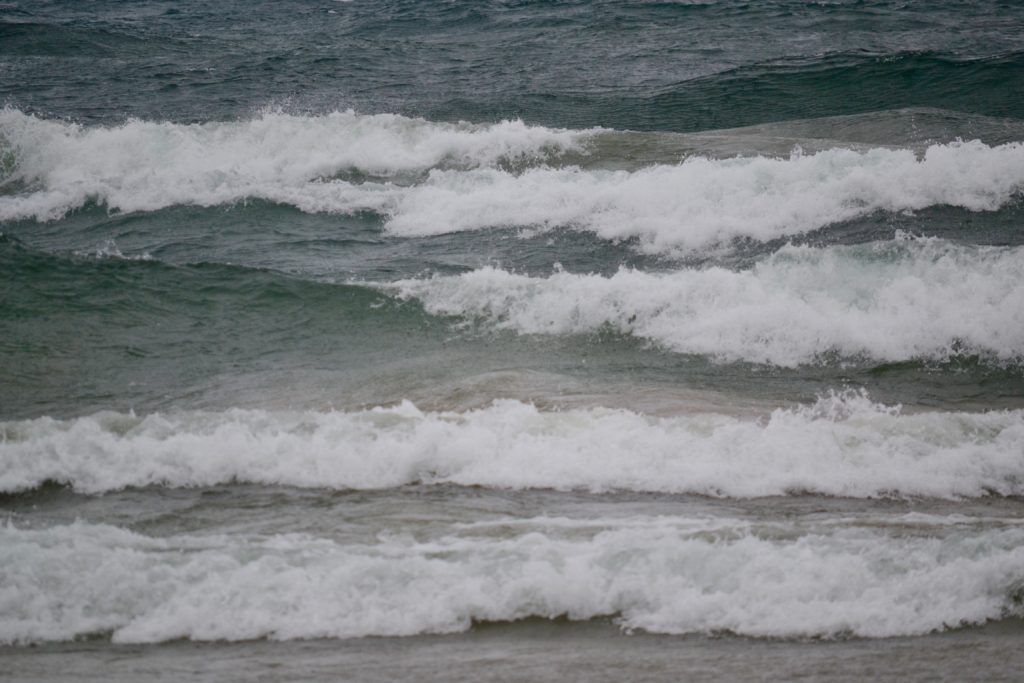 Hike up Hogback Mountain

Sunset over Marquette

Bay Furnace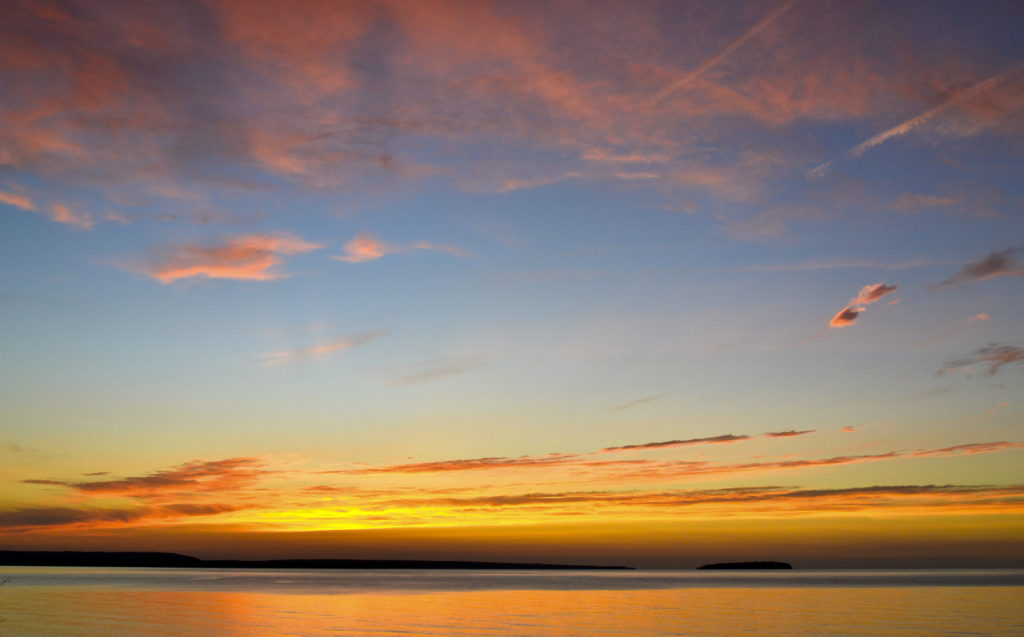 Au Train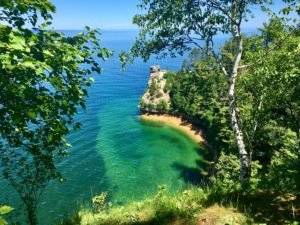 Miner's Castle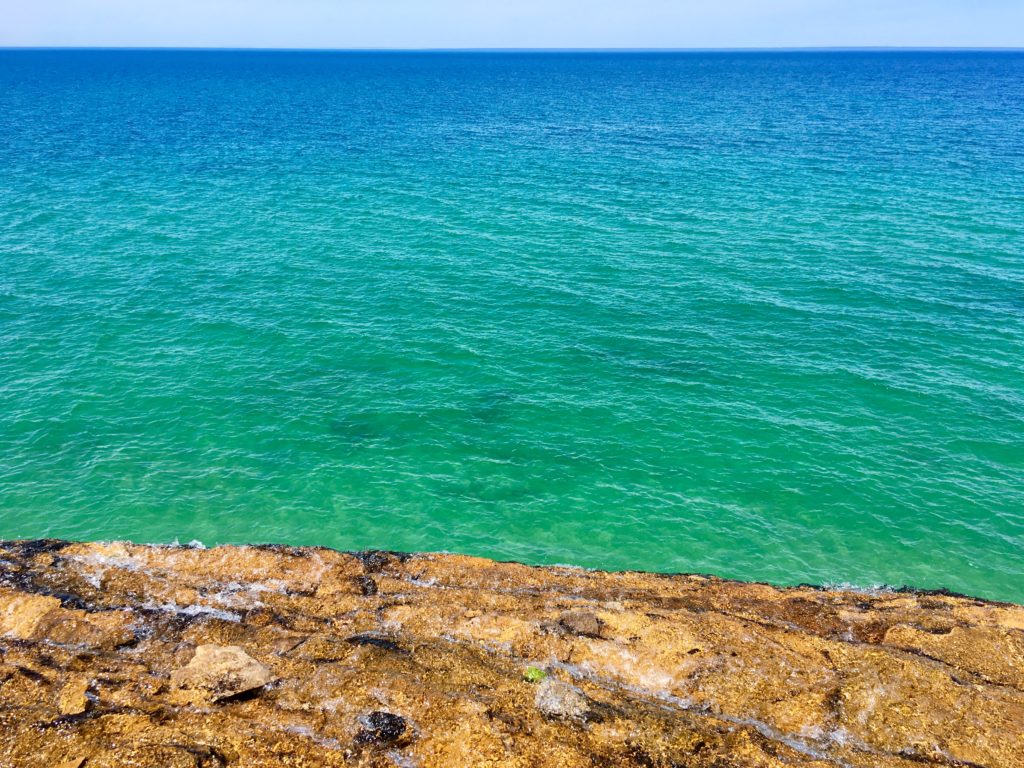 70′ above Lake Superior on top of Spray Falls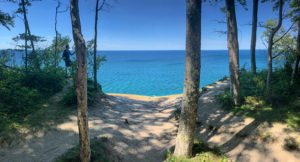 Grand Portal Point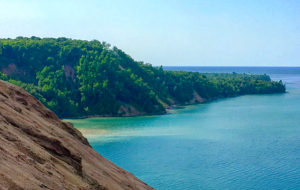 Log Slide Overlook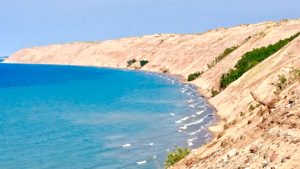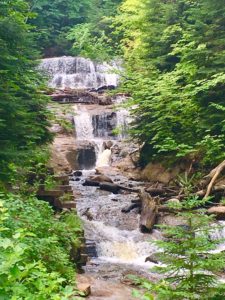 Sable Falls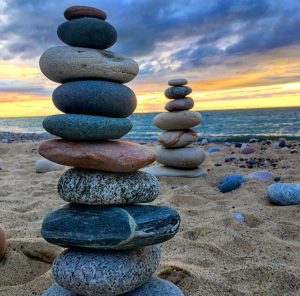 The Great Lake State is truly something to behold. It is an amazing place and we are lucky to call it 'home'!
NORTH DAKOTA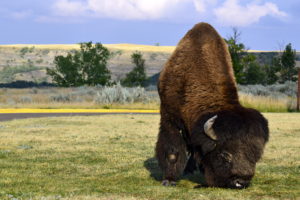 We were in North Dakota for a short time just traveling through. We pulled off right before the entrance into Montana at the Painted Canyon Visitor Center and there was a buffalo grazing within 15′ of our camper.

MONTANA
It was a very long drive through Montana. Much of the drive through Montana's north country was very flat. We could not see the mountains when we got to Browning, which is right outside of Glacier National Park. The smoke was so heavy in late September.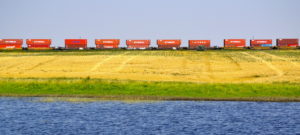 When we finally did get a view of Glacier National Park we were very pleasantly surprised. We camped on the Flathead National Forest outside Columbia Falls, which is to the west of the park. 


The Highline trail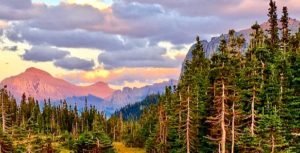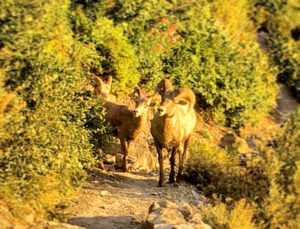 As we were hiking back to the pass, there were several bighorn sheep on the trail.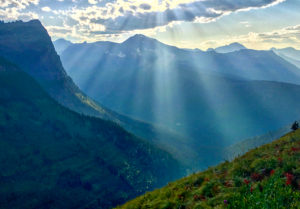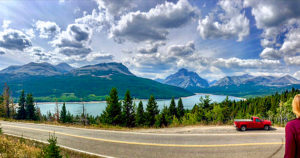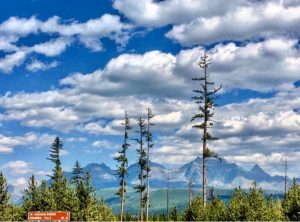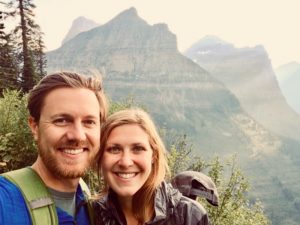 IDAHO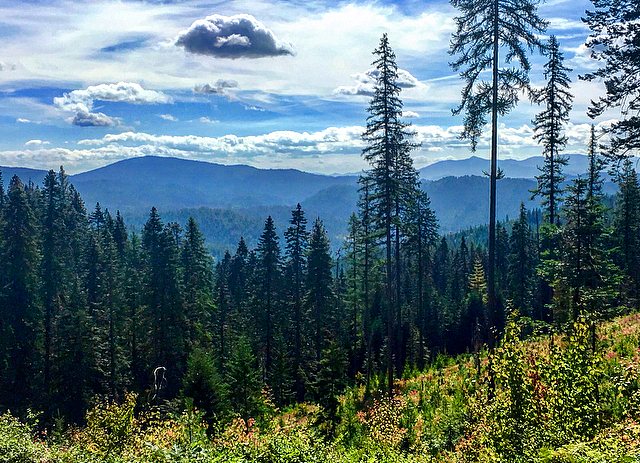 We camped up on the Fernan Saddle in Coeur D'Alene while while we played shows in town.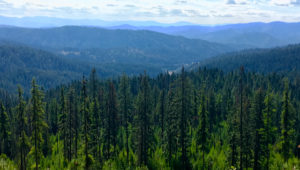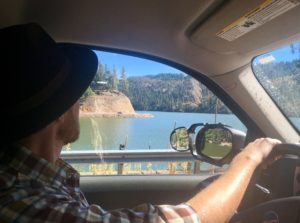 WASHINGTON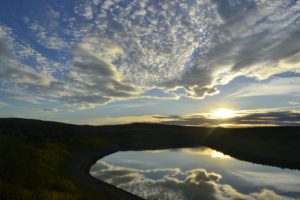 Near Potholes State Park in Moses Lake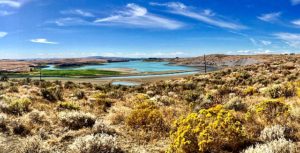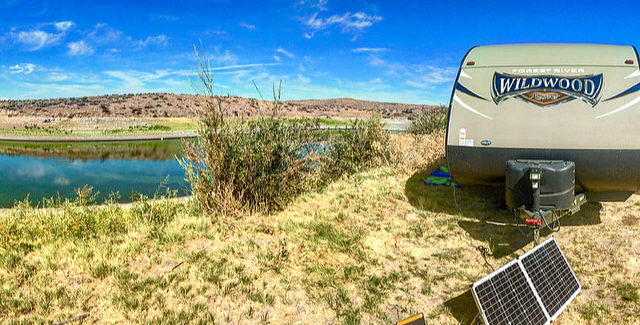 We were shocked by the difference in climates east and west of the Cascades. It was snowing on Steven's Pass along US 2. The US 2 spans the northern United States from St. Ignace, Michigan to Everett, Washington.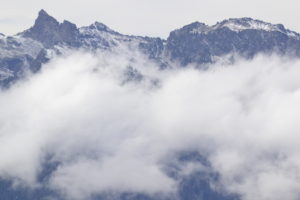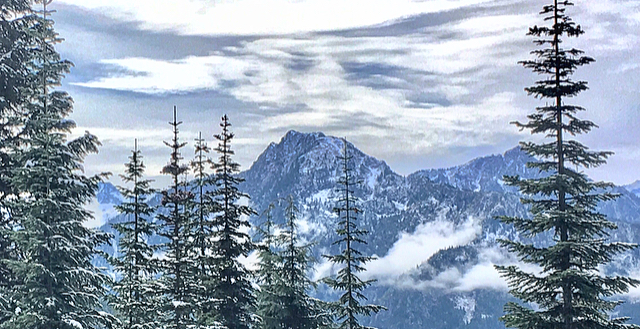 We hiked the Tonga Ridge on Ty's birthday, which was snowy and so beautiful.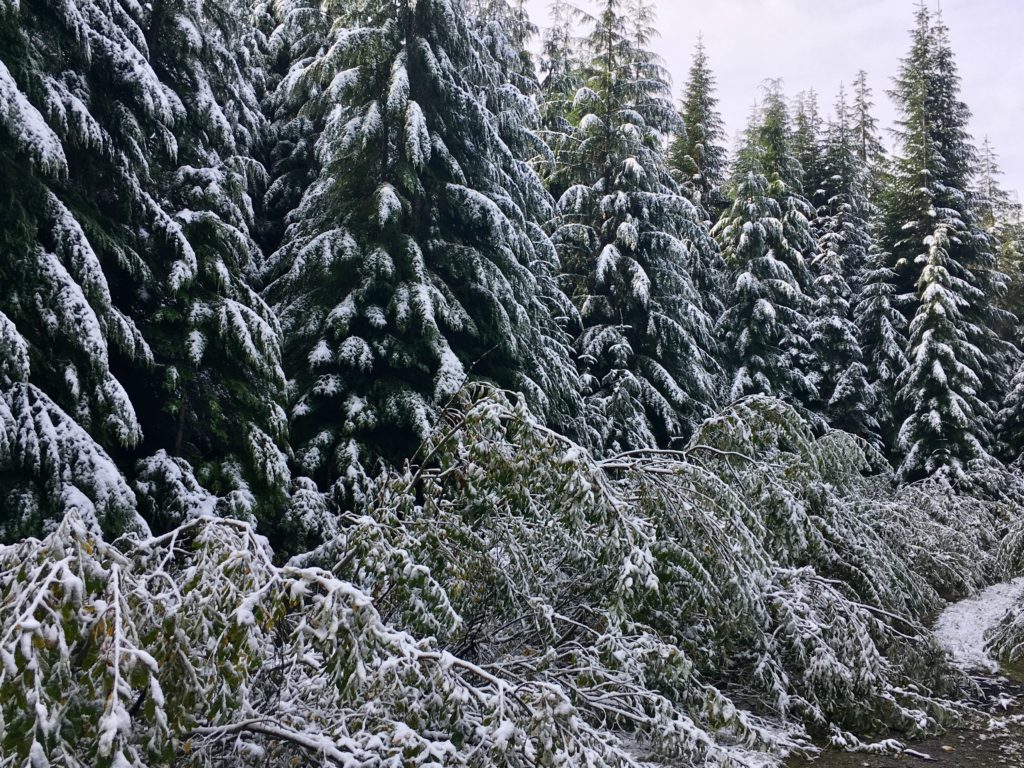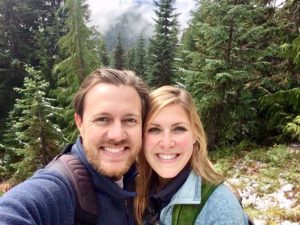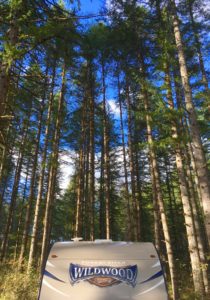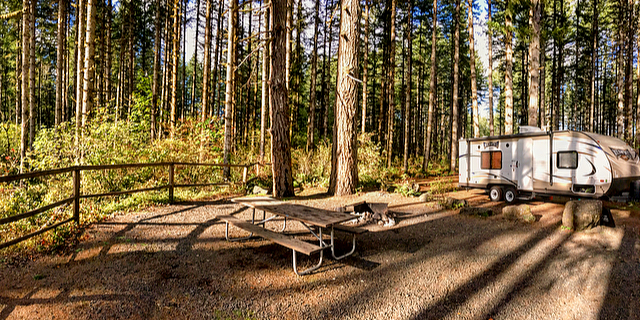 We spent time camping in the Capital State Forest outside of Olympia while we performed. The weather was unusually sunny and warm for October.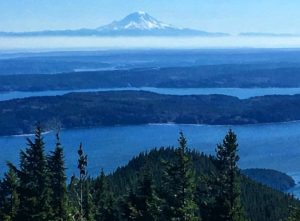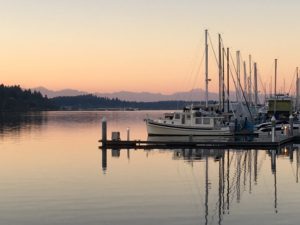 The Olympic Mountains from the Percival Landing Boardwalk in downtown Olympia.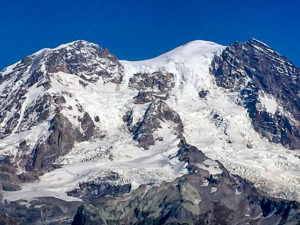 We hiked the Glacier View trail on an especially nice day.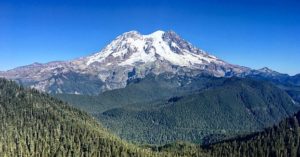 Mt. Adams can be seen in the distance on the far right and in the image below.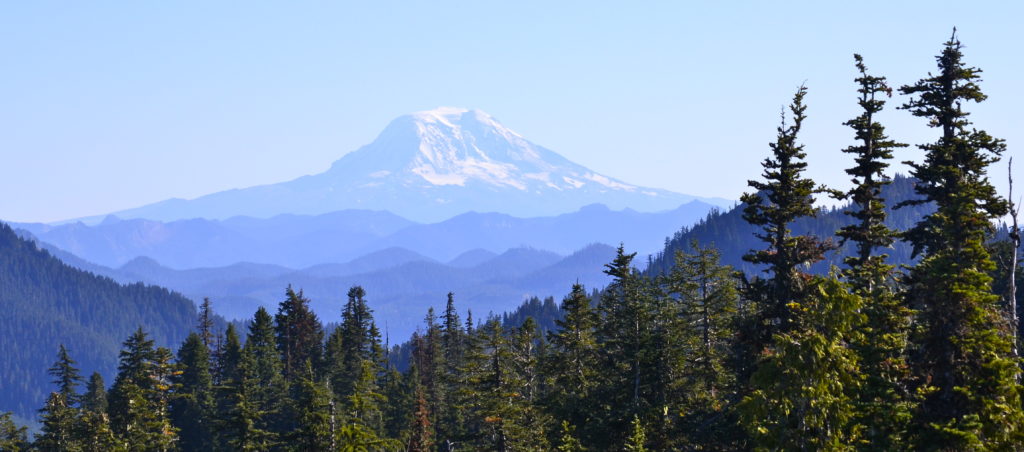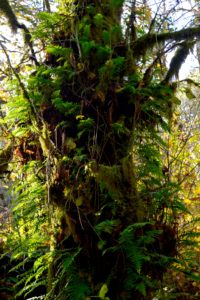 This tree in the image above is completely covered in mosses and ferns. The rain was nonstop in Mossyrock and the forest was beautiful.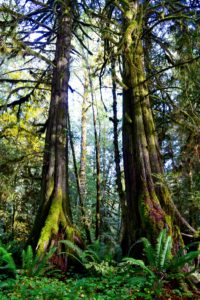 We camped in the Yacolt Burn State Forest while we performed in Vancouver. We definitely received our fair share of rain.  The moss and smells from the forest were incredible. Washington overall reminded us a lot of Michigan.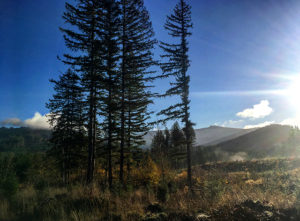 OREGON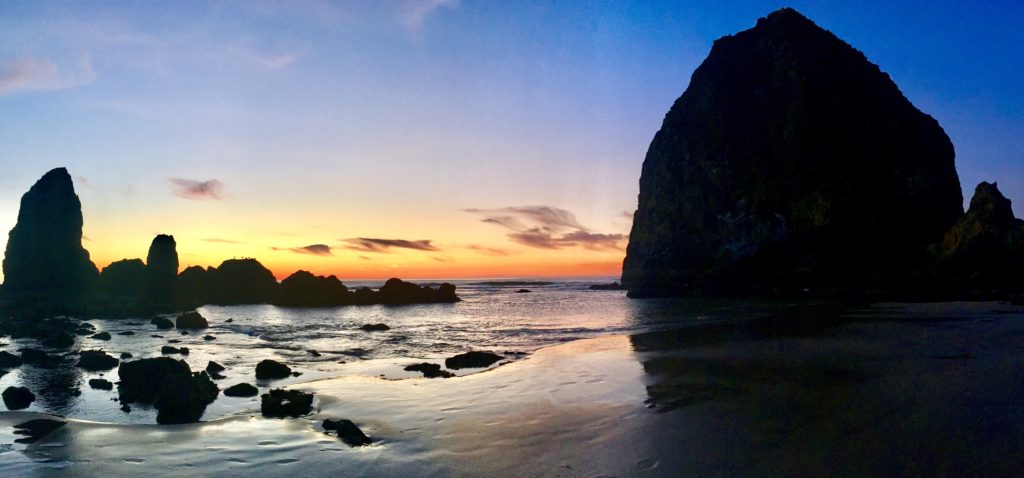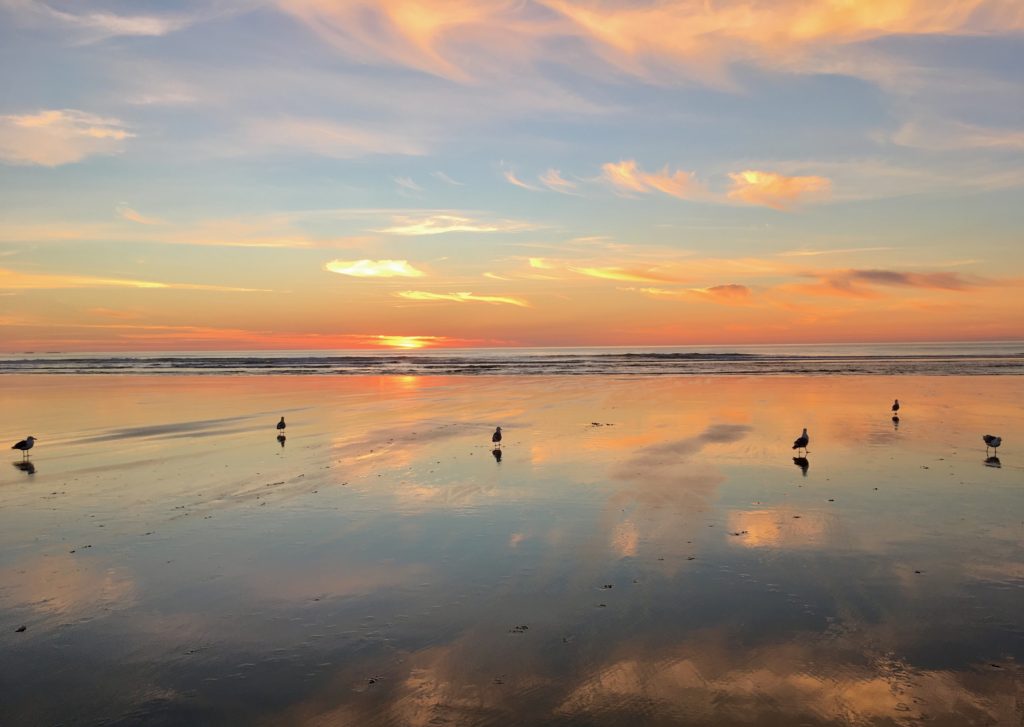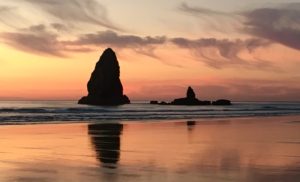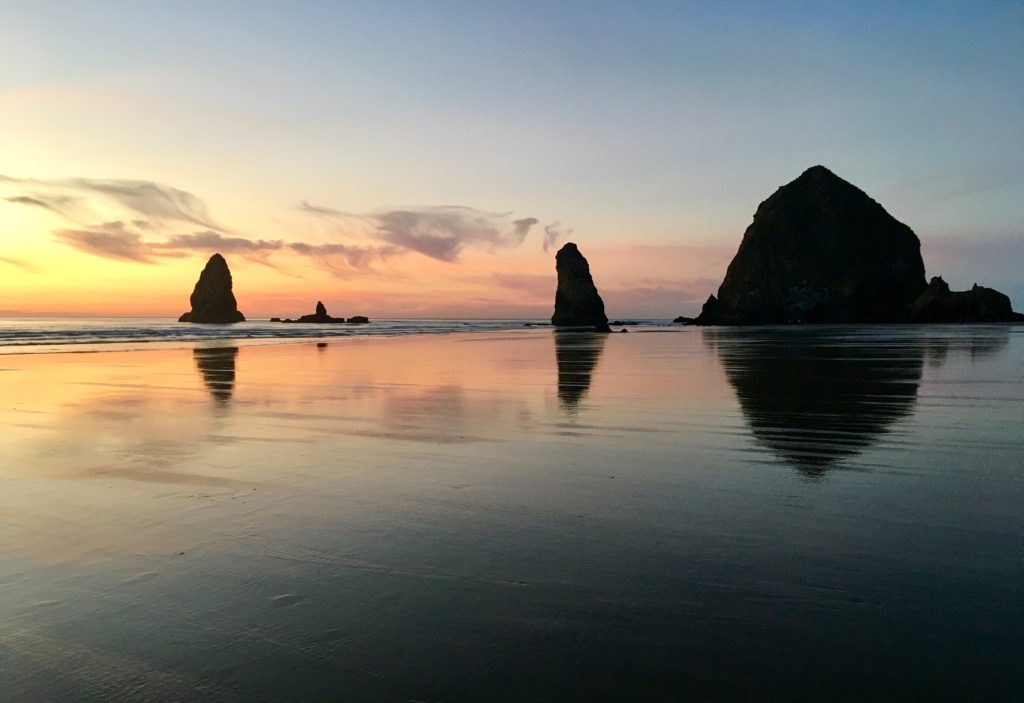 The four images above were taken at Cannon Beach in northern Oregon. We were performing in Astoria and Seaside while we enjoyed the scenic surroundings.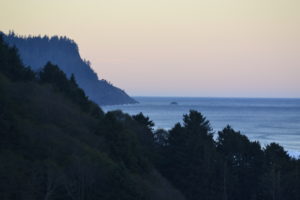 Sunrise near Oretown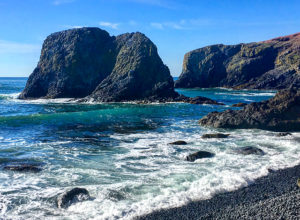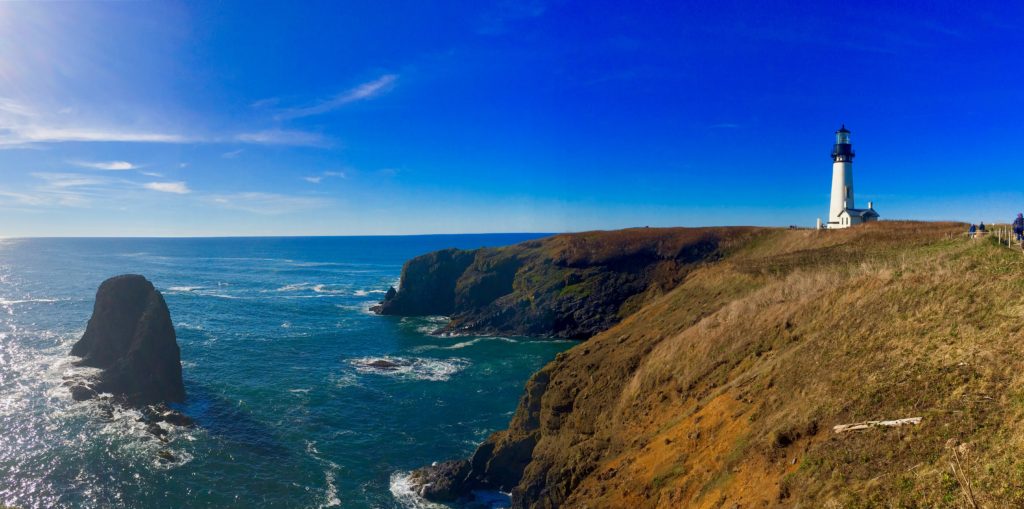 Yaquina Head Outstanding Natural Area and Lighthouse

Sunrise on the rocks in Bandon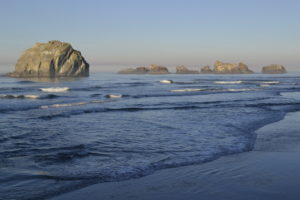 Face Rock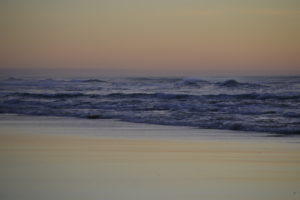 Oregon Dunes National Recreation Area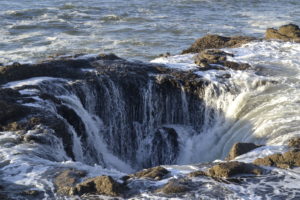 Thor's Well is pictured above and the Spouting Horn is pictured below.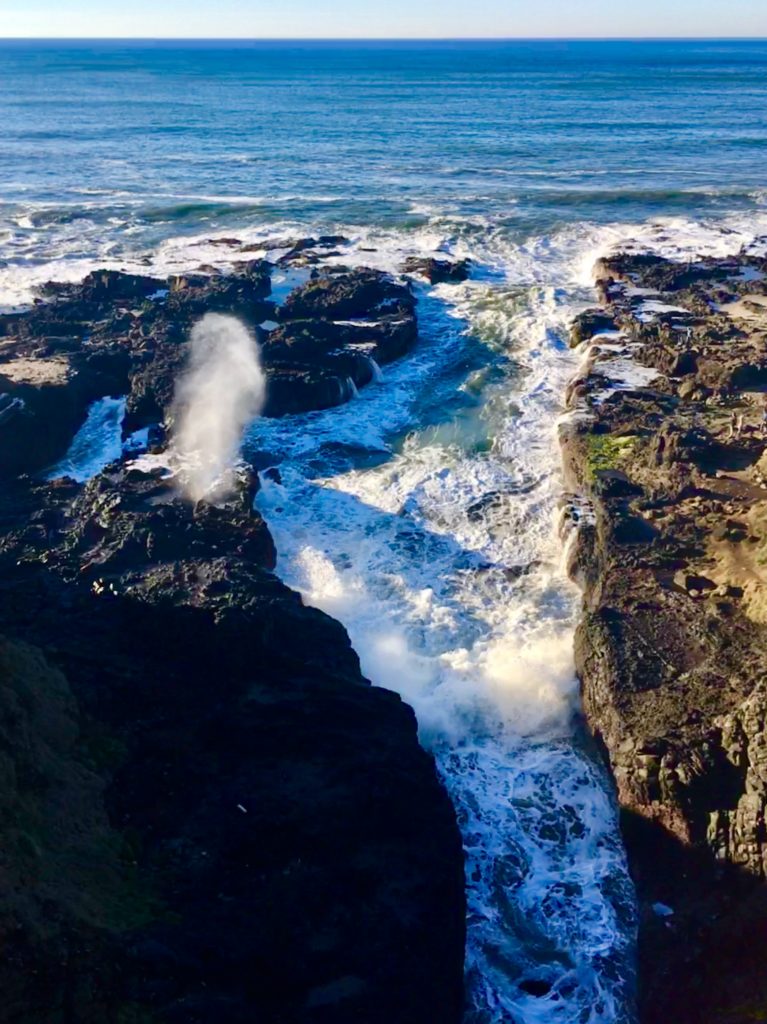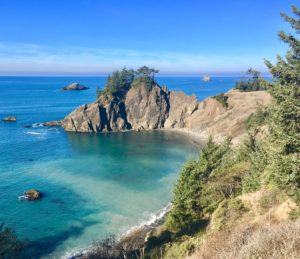 Boardman State Park and Harris Beach outside of Brookings

CALIFORNIA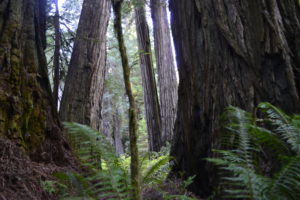 Beautiful Redwoods in Northern California.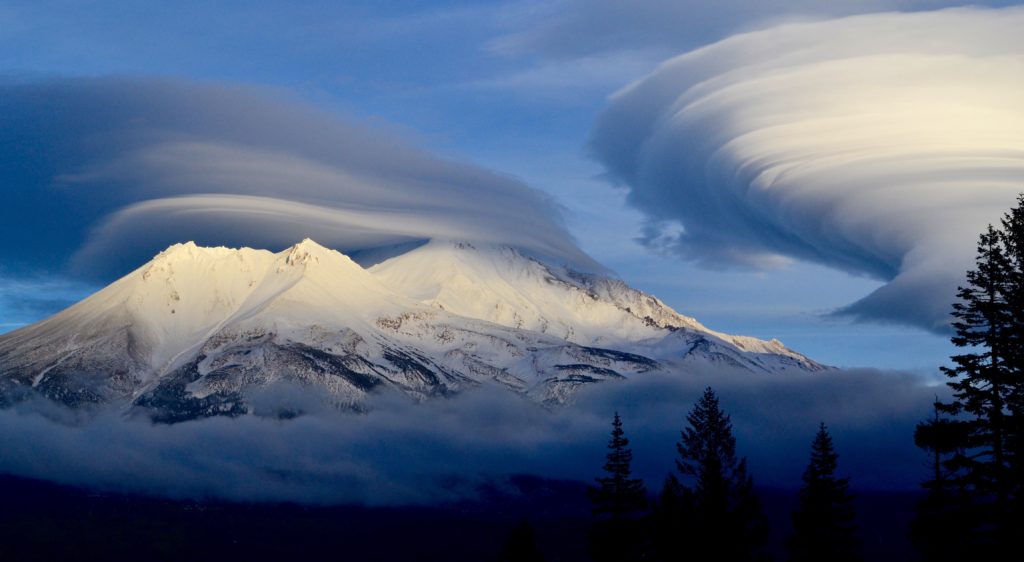 Mt. Shasta from Black Butte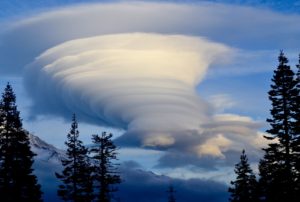 Lenticular clouds forming around Mt. Shasta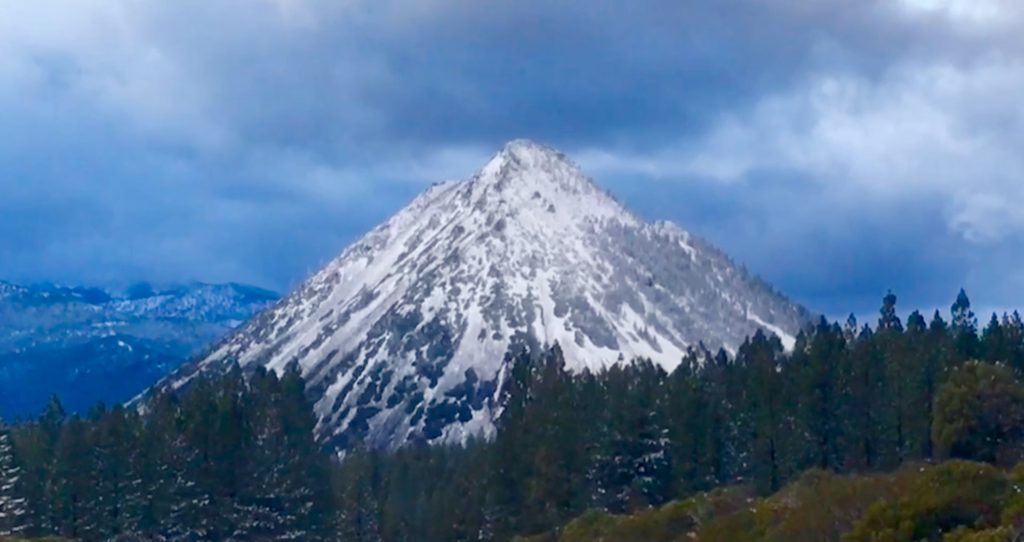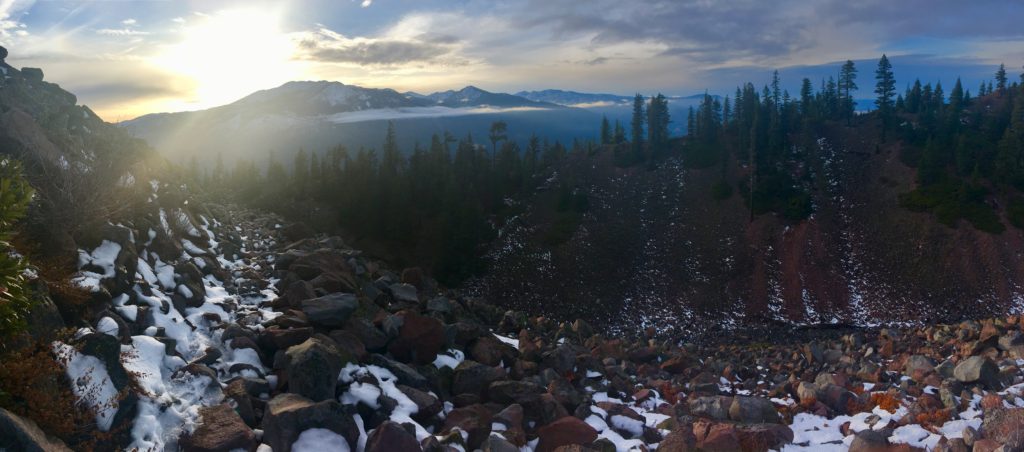 Hike up Black Butte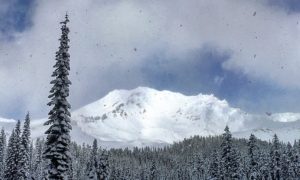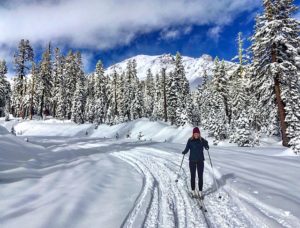 Skiing the road from Bunny Flats on Mt. Shasta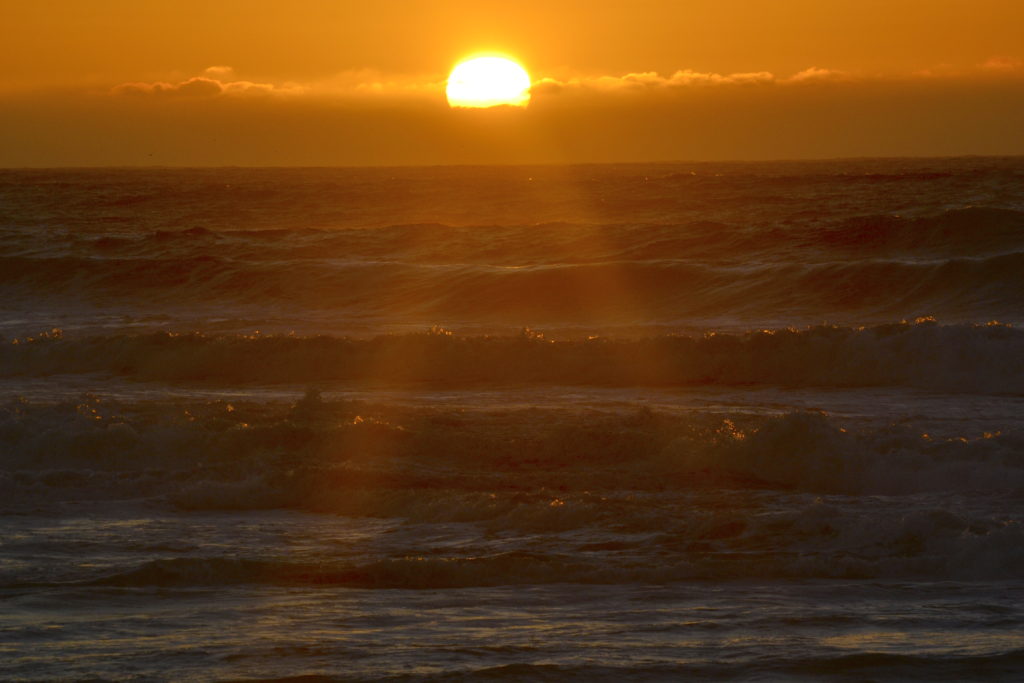 We celebrated Christmas off the ocean and camped in the Hollister Hills. We enjoyed being near the ocean while playing shows in the San Jose area.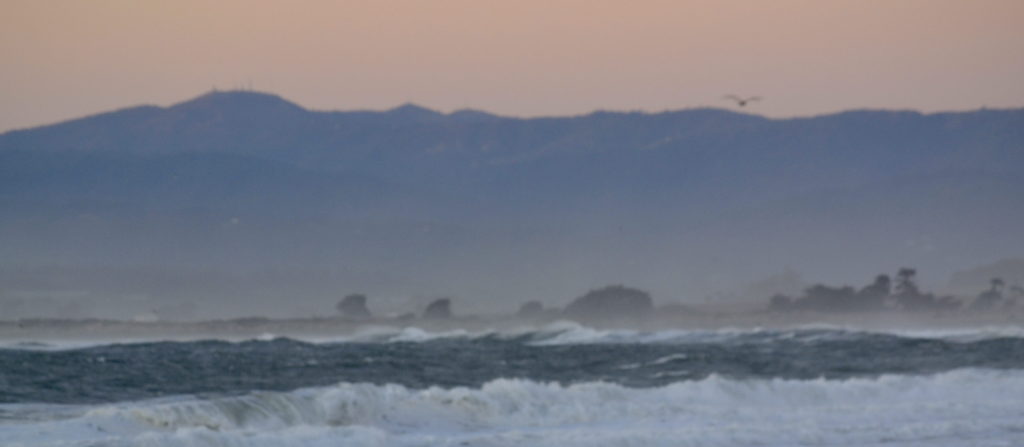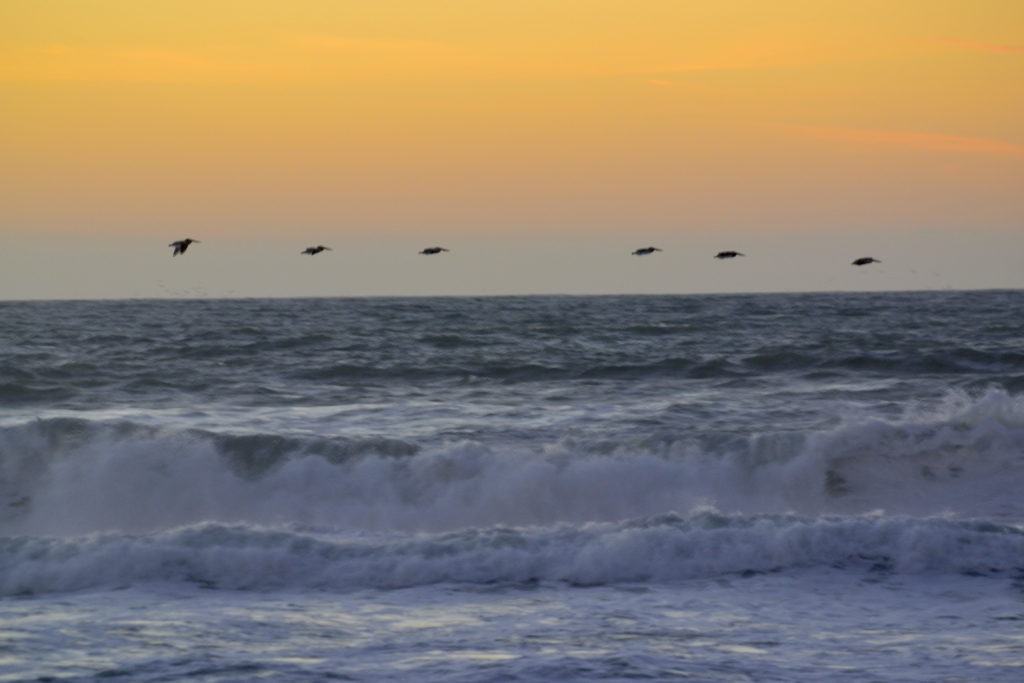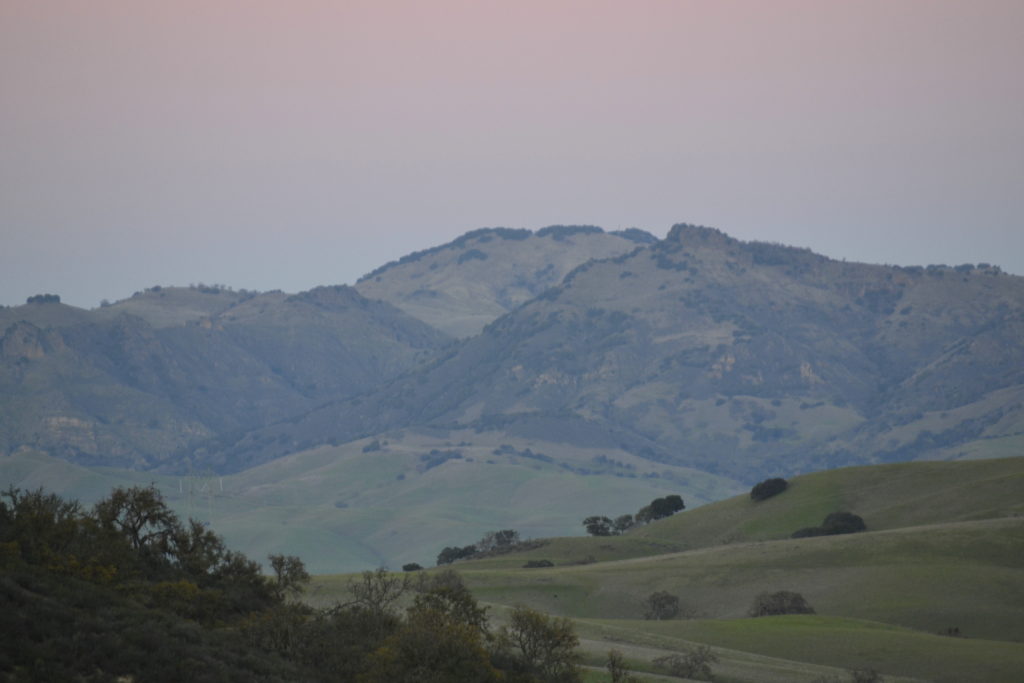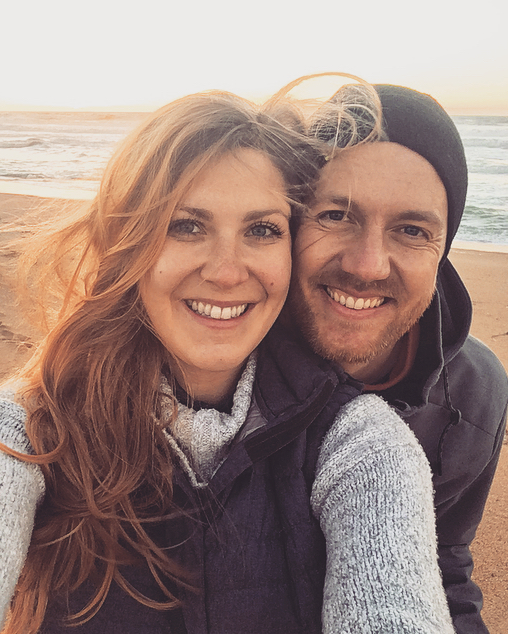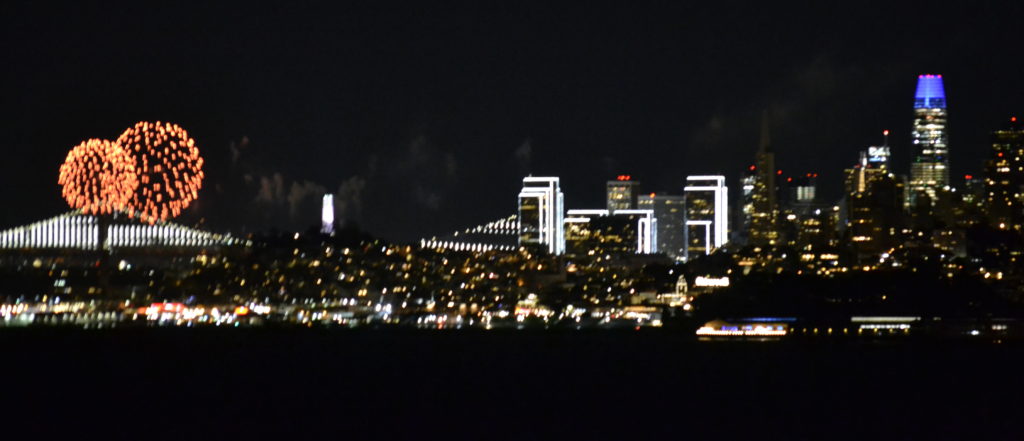 Fireworks over San Francisco for the New Year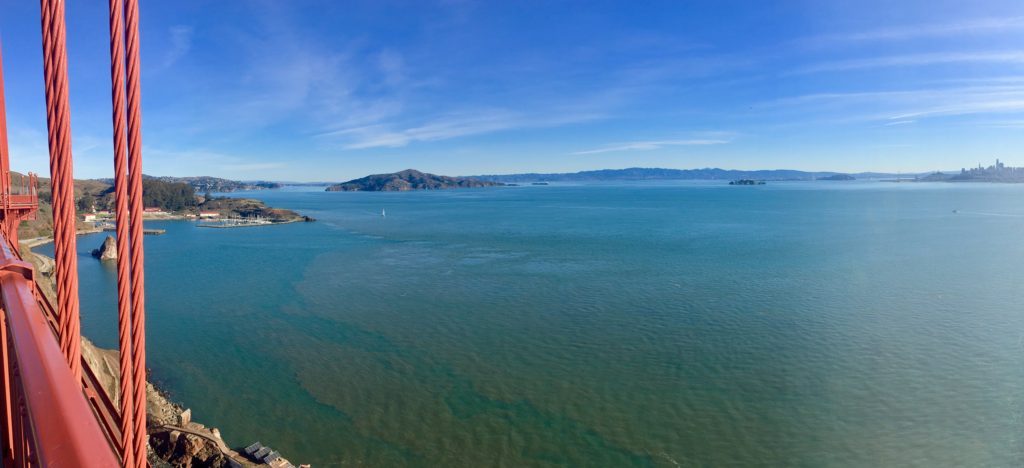 ________________________________
To be continued…